Saint-Goulven circuit
Loop
Goulven
Pedestrian
MOUNTAIN BIKING
7.6 Km
2h
Easy
Loop
About us
The charm of this hike lies in skirting the splendid bay of Goulven, then getting up high to admire it. Always with the church steeple in your sights, to make sure you don't lose your bearings!
Why choose this hike over any other?
1) For its privileged view of the coastline and Goulven Bay, a Natura 2000 protected area: 6 km of white shores, a treasure trove of shells to collect, Keremma and its beaches stretching from Goulven Bay to Kernic Bay.
2) To challenge even the most daredevil cycling fans: try climbing the few hills in one go - it's no piece of cake!
3) To enjoy a little lichouserie from Kouign aman Berrou. After the effort, the comfort, that's always my motto!
An imposing gap where land and sea meet, Goulven Bay and the Keremma dunes are home to a wealth of biological diversity, testimony to the natural balance that has been preserved. Here, white sandy beaches, mudflats, salt meadows, marshes, ponds and dunes blend together in remarkable bloom.
Goulven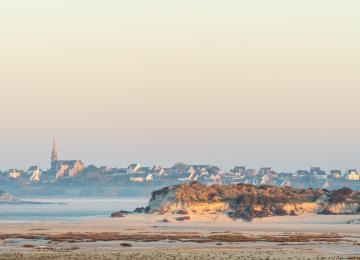 Built into the hillside on the site of the former hermitage of Saint Goulven, the Pénity chapel overlooks the bay and the Renaissance bell tower of the village church. Even today, it's an ideal place for meditation, just as it was for Saint Goulven, who in his day chose it as a place to escape glory and rediscover peace and quiet.
Goulven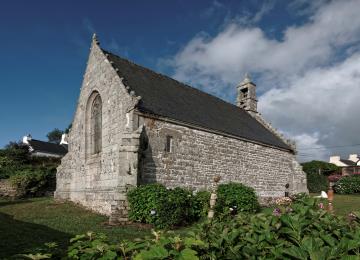 Legend has it that its waters have curative properties against fever and cattle diseases.
The washhouse was a popular place for women of yesteryear to wash their clothes.
Goulven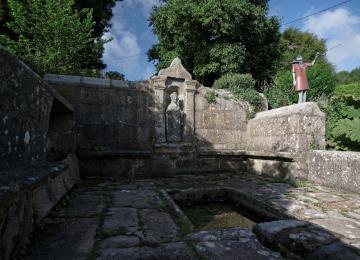 Overlooking Goulven Bay, it is the remains of a covered walkway in which two urns containing cremated remains and bronze axes were found. It was also one of the first dolmens to be classified as a historical monument.
Goulven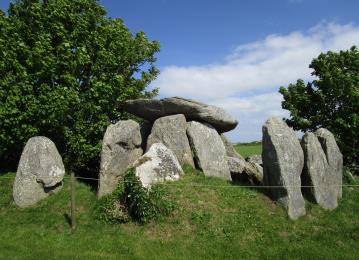 Help us improve your routes