Lighthouse Tour
Loop
Plounéour-Brignogan-Plages
Pedestrian
8 Km
2h30
Easy
Loop
About us
The seaside may be crowded with the arrival of fine weather, but as soon as you take to the paths on the landward side, you're sure to find peace and quiet. Brignogan is often remembered for its coastline, but as you make your way along this loop, the inland reveals itself. It's possible to leave the classic route along the GR®34 and take small paths between rushes, stone walls, rocks and dunes.
Why choose this hike rather than another?
1) To combine hiking and heritage discovery: many of the Côte des Légendes' must-sees are located in Brignogan.
2) For the rocks, because in Brignogan, they're all more beautiful, bigger, more majestic and more enigmatic!
3) End your hike with a moment of relaxation: a drink on the terrace of the Café du Port, or a snack overlooking the harbour. After the effort, the comfort!
The menhir reveals itself from an unusual angle. All you have to do is throw your stone to see what the future holds (marriage or not?!) and take a look at the interpretation panels on the site.
Plounéour-Brignogan-Plages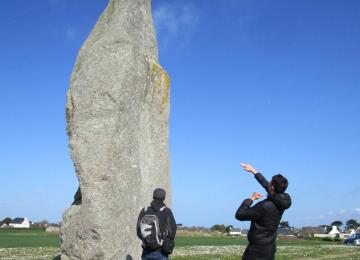 A beautiful chapel set in lush greenery, with a lookout accessed by a staircase carved into the rock, inviting the more adventurous among us to perch on this vantage point.
Plounéour-Brignogan-Plages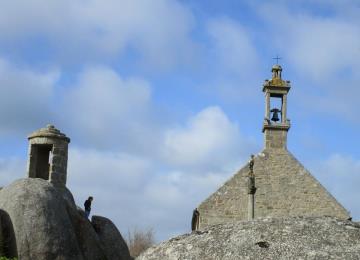 Brittany's most photographed rock, enthroned above the beach, a real postcard setting. Take a look at one of the rocks - it holds its balance as if by magic!
Plounéour-Brignogan-Plages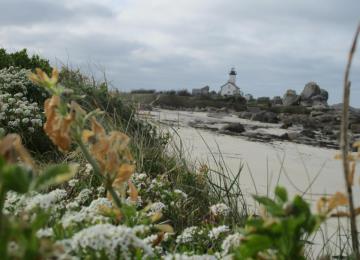 Help us improve your routes