The Fountain Loop
Loop
Lesneven Lesneven
Pedestrian
MOUNTAIN BIKING
12 Km
3h
Easy
Loop
About us
This walk offers you two facets of Lesneven: the commercial heart of the area, with its many picturesque streets converging on Place Le Flo; and the quiet, family-friendly town, surrounded by countryside, offering its inhabitants breathtaking neighborhoods. A real invitation to learn more about the past and present of the capital of the Côte des Légendes.
Why choose this hike over any other?
1) For the city center, its shopping streets and its heritage, notably the church of Saint-Michel, which dominates the heart of the old town.
2) Because in summer, it's the perfect way to get some fresh air close to the town center, as you head east towards Quillimadec.
3) It's also the perfect opportunity to get all the information you need about your stay in Côte des Légendes, thanks to Tourisme Côte des Légendes, located in the former Ursulines convent.
The historic heart of the town, Place Le Flo still gives Lesneven its charm, dynamism and identity. And don't forget: Monday in Lesneven is market day!
Lesneven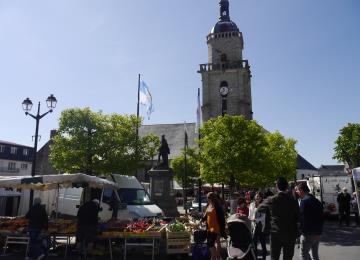 A small stream, the Quillimadec is no less a river! More precisely, it's a coastal river: "a small watercourse that originates near the coast and flows into the ocean". Crossing it at Lesneven offers us lush green landscapes.
Lesneven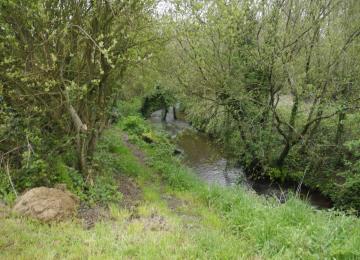 Help us improve your routes